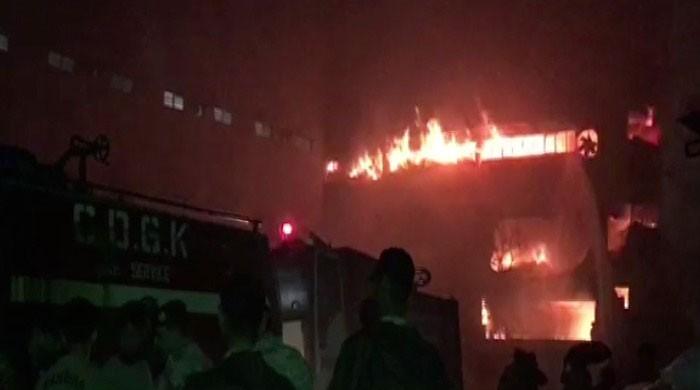 KARACHI: A fire broke out at a shoe factory in Karachi's SITE area late Thursday, firefighting officials said.
Chief Fire Officer Tehseen Siddiqui said a few workers in the factory set fire to a chemical drum following an altercation, which ignited the blaze.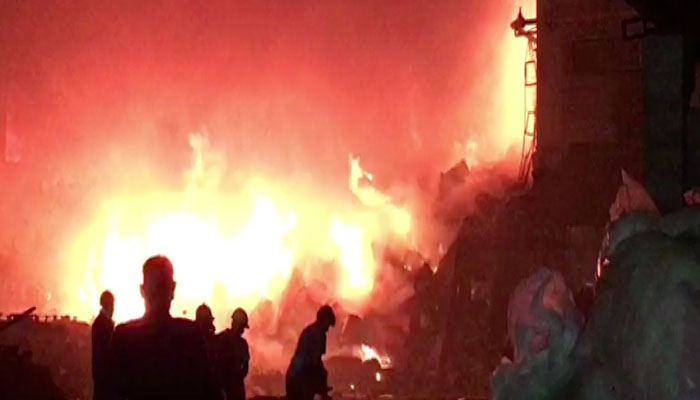 Fire tenders have been busy extinguishing the blaze. No one has yet been reported injured in the wake of the incident.
Reports also suggest that the fire has started to affect the building structure.